A 504 for everybody !
Released in 1968, the 504 has been declined in a complete collection, which includes not less than 6 different carrosseries.
The sedan: comfort and power.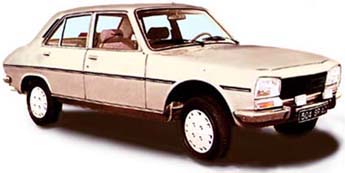 Station wagon: for large family, or for carrying business.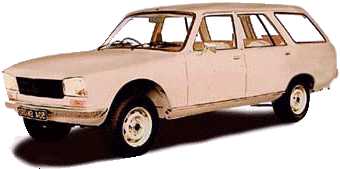 The station wagon could have 3 rows of seats, allowing 7 or 8 persons aboard.
In Africa, up to 12-13 persons can fit in the famous "Taxi Brousse"...


For the non european visitors, the 2 following 504 models might be a real discovery : yes, the 504 has been also turned into a coupe and a convertible, both designed and produced by the famous Pininfarina designer! They both are collectibles now!
The coupe : perfect design, V6 engine available, top class.
The convertible: the Pininfarina touch, hair in the wind.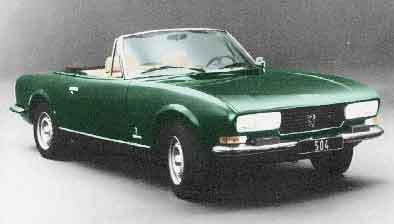 The pick-up : a hard worker.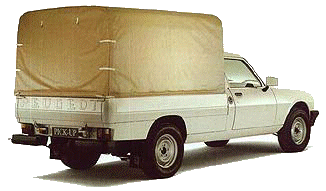 The 4X4 Dangel: a monster, with no concession...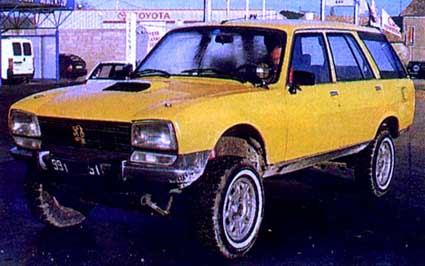 This 4X4 has been developped by a small french firm, Dangel, in small quantities. Dangel also has released a 4WD pick up. Their look is fantastic, lifted as they are, with large wheels. They have an excellent reputation in off road abilities, and the seriousness of their conception lead Peugeot to continue this common work with Dangel on the 505 and the J5. In possible projects are the Peugeot 306 station wagon and the Peugeot Partner.